LG today unveiled four new 360-degree Bluetooth speakers that are said to debut next month at IFA 2016. The speakers dubbed as PH1, PH2, PH3 and PH4. All the speakers are splash proof and comes in different shapes as you can see in the depicted pictures.
The PH1 speaker features built-in-mood lighting and a battery pack up of five hours. The speaker is light in weight and is portable too with Bluetooth enabled. LG touted that the speaker can also be doubled up as a night lamp.
The PH2 comes with 2.5-watt amplifier which is smallest of all other speakers and weighs in at 167 grams. This speaker has a battery pack up of up to six hours. It's light in weight which make it easy to carry around for cycling and hiking sessions.
The PH3 has a 3 watt amplifier (larger than PH2) and sports a design similar to a candle. It measures 3.5 x 4.9 inches and comes in three colors and features five different multicolored lighting modes.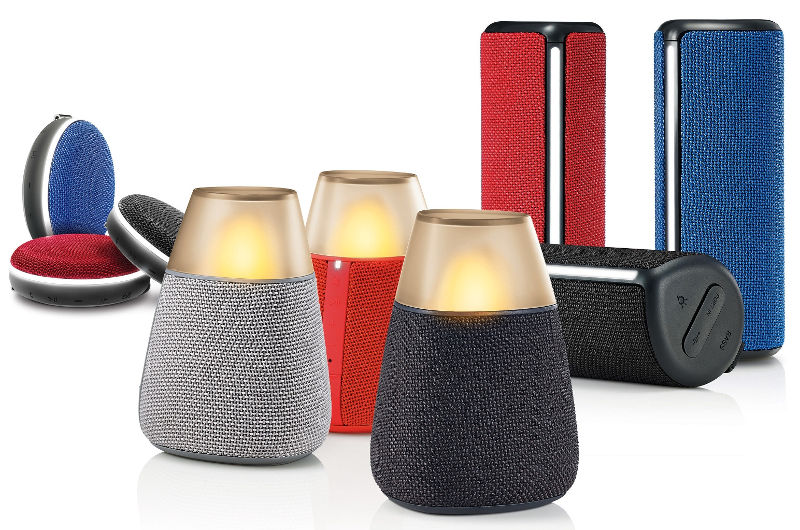 The last one is the PH4 which is also the loudest one as it comes with 16-watt amplifier and measures 2.5 x 3.1 inches. Dual passive radiators on the PH4 improves bass and it is similar to JBL Flip in terms of the design. The battery life on PH3 and PH4 is claimed upto 10 hours.
All these four speakers features 360-degree sound and LG claims that they offer a rich, deep bass thanks to the dual passive radiators.
Tim Alessi, senior director, product marketing for home entertainment at LG Electronics USA said,
" LG's new line of Bluetooth speakers combine powerful sound performance with compact, portable design," s"Understanding the busy lifestyles of many of today's consumers, we sought to create a diverse lineup of audio products that deliver a seamless listening experience in any situation or setting. "
These new range of speakers are scheduled to debut US this fall. Next month at IFA, the speakers will be on display at LG booth. No pricing details have been revealed yet.